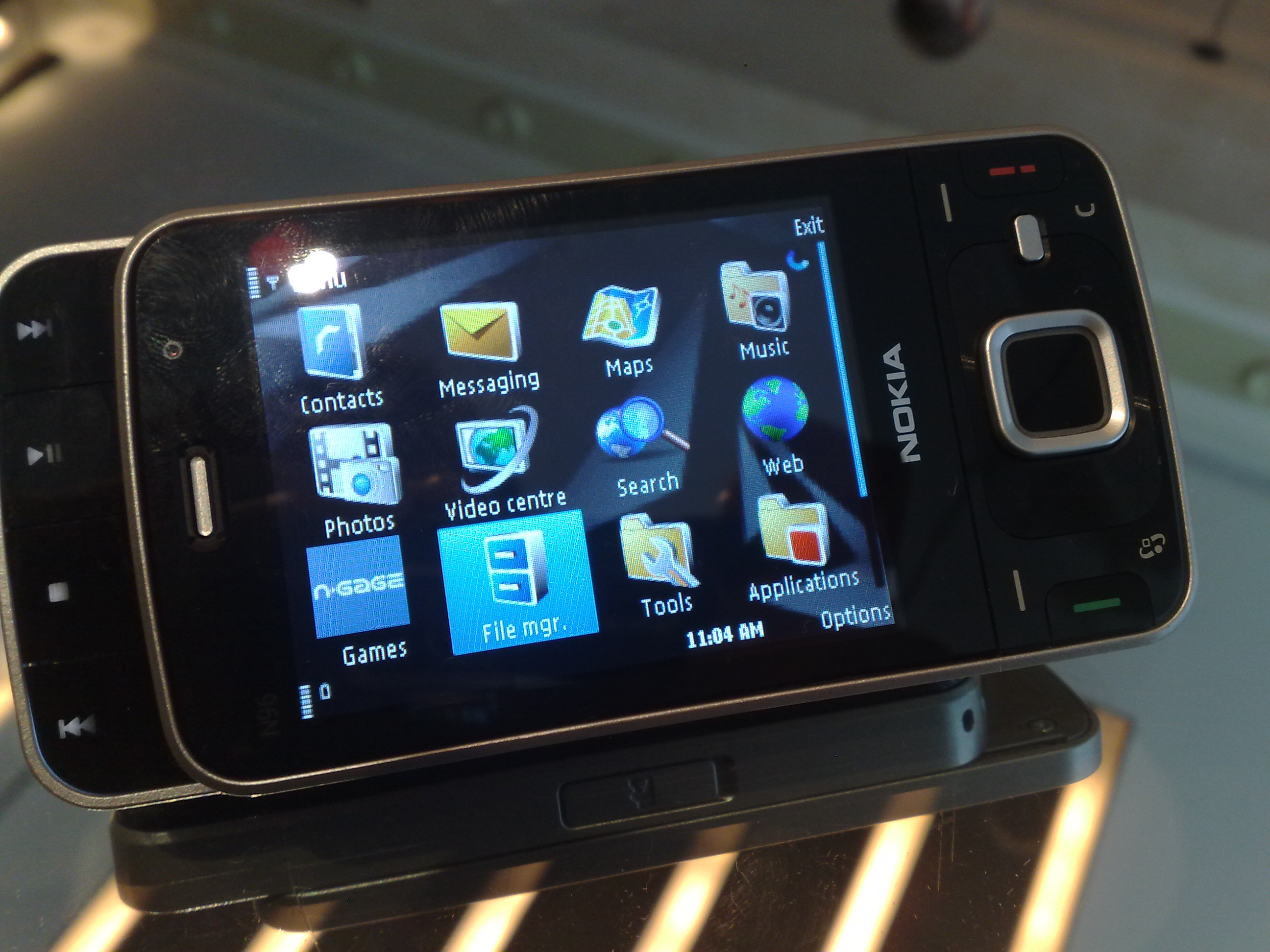 It's some weeks ago when I received the Nokia N96. I'm using it as my main device now to test the day to day usage. As no device is perfect, the N96 has its up but also downsides. In this post I want to mention the most significant up and downsides which caught my eyes during the first weeks.
Let's start with the good things:
Multimedia-keys: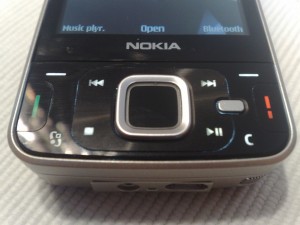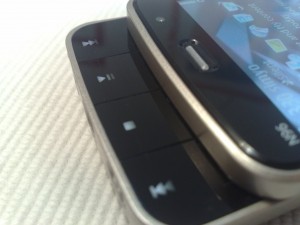 Especially for heavy multimedia and music user, like I'm, the dedicated multimedia-keys are a real bless. You can find them on the front and when sliding the N96 down. The multimedia-keys around the d-pad have a clear pressure point and are good to hit. Sliding the N96 down it reveals the big multimedia and gaming-keys. Using these keys you can control the musicplayer easily from everywhere you are in the menu. Unfortunately, you cannot launch the musicplayer by pressing the play-key but let's hope a new Firmware will fix it. Of course you can control videos as well. I indeed enjoy having these keys.
16 GB storage:
As I already mentioned I'm a heavy music user. I have a lot music on my Laptop and I want to have as much music as possible on my phone. Now I don't have to care about the memory since the N96 features 16GB of internal memory which can be increase with mircoSD cards. I have movies, music, ebooks and a tons of application on my N96 and I still have 8GB free/memory
Dual LED:
On the back of the N96 you find a Dual LED flash. As you can read here the Dual LED allows to take videos and pictures also in total darkness. I have used it as a torch although it doesn't has this function. However, it doesn't replace a Xenon flash when taking pictures. Nevertheless it's ways better than a normal LED.
Form factor:
No doubt, the N96 isn't a small device which you can hide that easily. However, if you take a look at all it's features you can not expect it to be that small. Especially if you bear in mind that it has a 2.8" screen. It's dimensions are 103 x 55 x 18 mm which isn't that bad. Compared to normal devices such as the N82 or 6220 Classic it is just wider but it is surprisingly thin. Due to the rounded corners and the dual slider it doesn't feel like a brick. There are some people who prefer the form factor of an E66 but I think the N96 has a great form factor if you bear in mind all it's features.
Now it's time to mention the things I hate:
Focusing pictures:
To see the pictures taken with the N96 you can use the "Photos" application which sorts the pictures in Tags, captured, months, all and so on. However, after I came back from New York I wanted to show the pictures and videos I've taken during my time in New York to my Family. So, I plugged my N96 to our TV-set.  Unfortunately, it took up to 5 seconds to focus every picture. This totally sucks, since I had to wait 2-5 seconds per picture till it was focused. After 5 pictures I stopped and used my Laptop to share all the pictures. Again, let's hope Nokia can fix it soon.
D-pad:
In the first days of use I didn't noticed it but in the last couple of days I noticed a strange noise when I'm pressing "Up" on the D-pad. All keys are fine but this noise is really strange. Maybe it's just my N96. So please, if you have a N96 let us know whether you have the same problem or not. Nevertheless the D-pad is good to use. Here a little video showing this problem:
Close up images with the Dual LED in the darkness
Taking close up pictures in good light conditions isn't a problem for the N96 but if there isn't light it becomes a big challenge.
Take a look at these pictures (left: N96 right: 6220)
As you can tell, the pictures of the 6220 are just awesome and the picture taken by the N96 are pretty bad. The reason for this is the flash. When the camera tries to focus the objects, N96's Dual LED flash lights up at it's full power so that the object you want to capture is obviously over lighted. The 6220 however, is using the not so powerfull red light while focusing and than the bright Xenon flash. However, there is a cool trick to get better results. Just hold a finger in front of the Dual LED so that the light isn't that bright. Then you get these results:
These already look much better, aren't they?
That's for now. However, please bear in mind there are way more things I love such as the web browser, Wi-Fi, TV-out and also much more I don't like but I cannot cover all of them. So I mentioned the most significant things. Stay tuned for more pictures, videos and a full review.