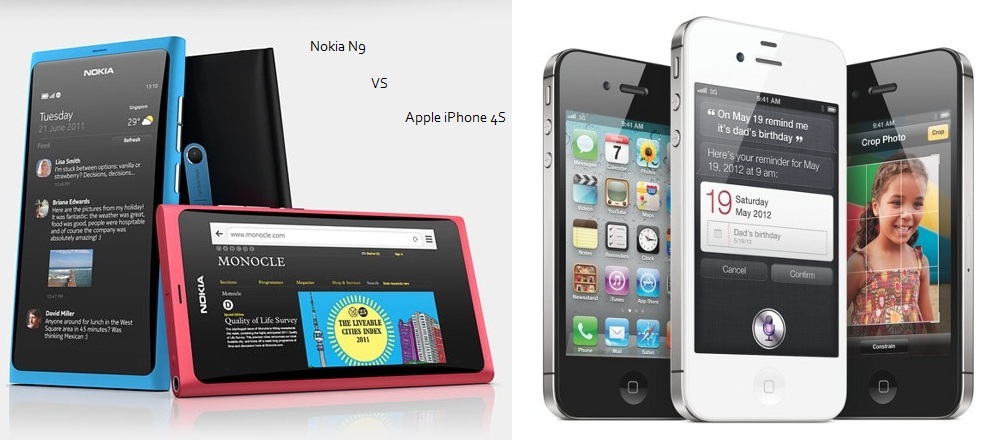 It's already more than a year when we compared the Nokia N8 and Apple iPhone 4. What we did was we highlighted the things that makes your Nokia N8 standout against the iPhone 4. Although it was not so geeky and numerical comparison, still, we did enlightened you on what are the sweet things you shouldn't miss.
And now, it's the time to relive again the Nokia vs Apple comparison by giving to you the highlight of why Nokia N9 is a better smartphone compare to Apple iPhone 4S. These following things, of course, are the features that me and others considered most and preferred to have. Well, we just love being special and not too common.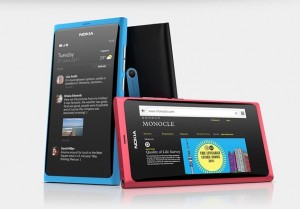 Unique Design.
The Nokia N9 definitely brings some of the ground-breaking hardware features that you won't find in any current smartphone like even on the latest Apple iPhone 4. What makes it so extravagant in terms of design is the curved all-touchscreen. Means you would see graphics from the phone like they are floating on the button-less front. Also, what makes it more unique is the colorful uni-body design. Purely made and constructed to fit into a single body. Colors are available in Hot Pink! or Magenta, Cyan and Black.
Why we don't like the iPhone 4S' design?
I really admit that I was disappointed with iPhone 4S design that it is still the same on iPhone 4 because it lacks uniqueness or distinctiveness from the other. As a user, I would still prefer to be different from the others and not to put myself on a too common place.
Just Swipe all the way.
Navigate and multitask in your phone with just easy gesture on your screen. That is what the Nokia N9 offers to you, Swipe interface all the way. With MeeGo, the Nokia N9's experience will be a pleasure because of its simplified software interface. A button-less experience that is first on N9 and not from iPhone 4S.
Why you need to swipe the iOS5?
The thing is, iOS still missed to have the real multitasking even on latest iOS 5. iPhone 4s has new great soft features with the latest iOS 5 but Apple was already late on formulating and bringing a real smartphone (computer alike) simplified experience. On Nokia, we already saw it in MaeMo 5 and previous ones.
Everything will be simpler with NFC.
I have tried the power of NFC on new Symbian Belle devices and I can say that you will easily love it. You will miss it much once you've left it. It's really a must have feature in your smartphone especially on your super multimedia capable Nokia N9.
Why iPhone 4S don't have it?
We really don't know why did Apple missed to include such an important feature in a latest smartphone. But thankfully Nokia is already making their new devices and accessories NFC enabled. Yeah! Angry Birds Magic fever for all!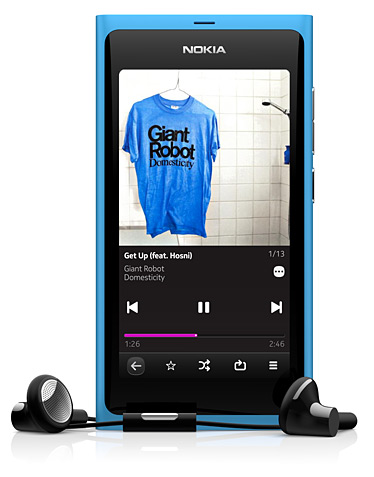 True Bass. Real Treble. Pure Sound. Only with Dolby.
If you're one of the people interested in real music and video, then having the Nokia N9 is definitely the key to leveraged your experience to it. Thanks to the Dolby and Nokia for bringing one place of true surround sound experience right into your pocket. Only on Nokia N9.
Why not on iPhone 4S?
Seriously, wishing to have superb multimedia experience like on music, video or camera doesn't rely much on having a good software layout. Why? Because the hardware features are still the primary key to get what you want. Instead, don't be too hyped on getting apps to make a 'boombastic' multimedia output.
Free Nokia Maps.
Once you'll have a Nokia smartphone, it also guaranteed that you would get the best navigation and mapping features. Nokia Maps supports both drive and walk navigation with personalized and entertaining voice guide. And now with the Nokia Maps being improved, getting lifetime traffic and 3D world into your pocket is possible. So why not miss this one on Nokia N9?
Why getting lost on iPhone 4S is possible?
Nokia Maps is one of the most popular services and apps that Nokia offers to all, yes, even on Androids and iOS too. It's proven navigation and mapping system that works for mobile and computers, so, getting lost is not an option because you could always find your way either offline and online. And it's absolutely free and you don't need to rely anymore on getting paid mapping apps.
Feel free to drop your thoughts here on why Nokia N9 or Apple Iphone 4S is better compare to another. Also if you have things to add up on the N9's superior features please do share it by commenting below.
So, have you already decided on which one to get?