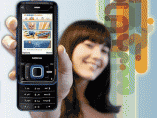 If I clearly remember, Snake was the first ever mobile game I fell in love with (3210). Easy to play and easy to hook up with. The game is not hard, with just four arrow keys then you are good with the controls. We did saw the same on how did Snake evolved and the same thing with other games and mobile platforms (like I had a Nokia N81 for almost 3 years) and so, the rest were history.
It seems that all things are evolving fast yet there are those who are fading. Like now I am occasionally playing games on my N97 Mini, I think I already lost my appetite because of the insufficient hardware, thus, I left with rubbish and boring games. But before these games finally fades out— lucky if they will be revived and survived— and before Nokia will finally put an end to Ngage by the end of this year (I'm talking of N-Gage site life support), I would just want to show my enthusiasm by giving out my top list of N-Gage 2.0 games.

*Note really forgot which games can support multi-player but these games are free & worth to try.
ONE – My most favorite N-Gage games so far. I always play this on my N81 and really loving the action that it brings. And it's true that this break the boundaries of mobile gaming.
Creatures of the Deep (COD) – If you want to unfold & collect different breeds of fishes whilst having the best experience from the adventurous map, I am suggesting that this game won't fail you. I wish we could have this revived version soon.
System Rush: Evolution – The adrenaline rush is pumped in your star trek look-a-like space ship whilst racing in the tunnel and dodging and eliminating the enemies in your path. This is not recommended for slow people though 😀 JK!
FIFA 09 / FIFA 08 – I'm not a football fan yet I loved this game. I enjoy the smooth play on this game. I can organize matches and teams. For a football newbie, the game system is quite hefty to understood in the start, but after some few tries you can then experience the FIFAness in your N-Gage 2.0 devices.
Prince of Persia – One of the biggest game I'd waited for. I'm a bit picky in the graphics and story but because it is named Prince of Persia then as if I care of both now. Either way, it's still mobile game and love this game.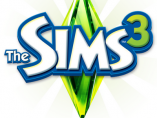 *I have not played well on some of these last top 5 N-Gage games but I assure that their title and creator sounds satisfying to your geeky taste buds—I've even sacrificed some of my lists just for them.
Mega Monsters – Love chaos/destruction? Mega Monster will help you to destroy cities in this game.
Spore Origins – Not fully played this game but the trial will make you full the buy version. The customization from your character to playing in the space is fun at all.
The Sims 3 – Yes, there was already a Sims 3. Thanks to EA and N-Gage.
Pandemonium – I don't really know Nikki and Fargus, but I met them in the game. They are not funny at all, as if they were joking straight to me. But their skills on the game is quite fun to watch.
Space Impact: Kappa Base – This supports Clan Battle mode which 2 of your online friends can help you on eliminating evil in space. Nostalgic to the first Space Impact on 3310 and yet one of the coolest game I've finished.
Really hoping that most of these games would survived and be updated. And if you have your own favorites just feel free to share it.
PS
Did someone noticed that Polarbit games were been pulled out from Ovi Store?