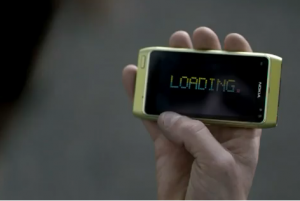 Get ready to push the boundaries of what your gadgets and mind can do because Nokia PUSH team is happy to announced their two latest prototype hacks featuring the latest Nokia N8.
They have currently two prototype hacks to share and not only that, they're going to have a Nokia PUSH N8 competition where there will be four winners in each category of prototypes and they will receive each their Nokia N8, $1000 for funding and their respective prototype. All you need to do is submit an idea for the short film, event, show or Push moment you would create using the Nokia N8 prototype Push hacks.  To find out more about the competition please visit the official Nokia PUSH N8 site.
So let's meet the first prototype hack, the PUSH KAPing. The word KAP means Kite Aerial Photography which exactly means shooting a film over the air whilst controlling the kite in ground. By this hack, you will be able to have the good view below and to gather best shots.
Finally, the last hack is the PUSH Skating where you can use your N8 to track your moves and it analyse to give you points and ratings. So more actions means more points.
Good luck to all who'll be joining!