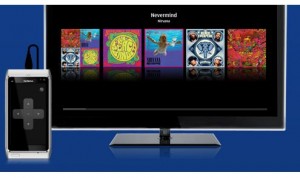 Another reason for you to love the Nokia N8 (and E7) is because of its HDMI with Dolby Surround Plus enable. With HDMI connection you can always and easily connect your multimedia smartphone like N8 and play contents and share it to the group.
Find out more after the break.
And today is just another reason to love your N8's HDMI as Nokia BetaLabs introduces the new beta application that could enhance and satisfy more our multimedia thirst. It's the Nokia Big Screen application for HDMI devices. It simplifies and make our HD business convenient.
So, with Nokia Big Screen you can now work with these stuff:
Show your photos and videos in high definition on your TV screen
Listen to music from your phone on your home audio system
View song lyrics in karaoke style and watch videos with subtitles
Play music on the background while you browse your photos
Enjoy a photo slideshow with music of your choice (change the direction with left/right arrow keys)
Screen saver activates after a minute's idle time to protect your TV
Use your phone as an entertainment hub you can take everywhere with you
To download the app, you can visit Nokia Betalabs.