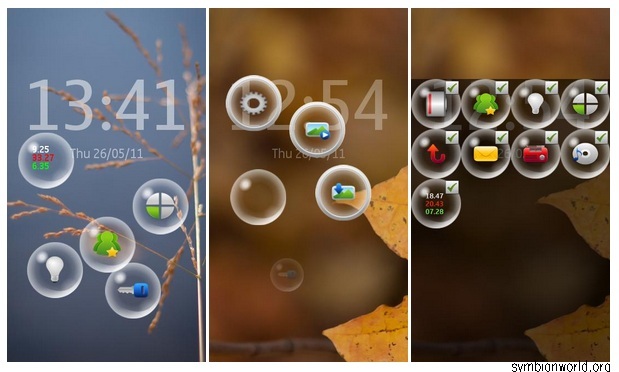 One of the most favorite app from Beta Labs is definitely the Nokia Bubbles. The interactive and cool Qt app for your home screen use. From lock to music toggle will be easy with this Nokia Bubbles. And today Nokia Beta Labs released the new version of the app bringing much improvements and features. Many glitches were found on the previous versions but now it would finally diminished once you've update your NB app.
New Features:
Smart installer support with official Qt version. – Good for all.
Settings dialog to activate/deactivate bubbles. – Not needing this as I always used the NB
Bubble view can be deactivated with menu/power key press to return screensaver immediately.
Reduced timeout to bring secondary drop points visible. – Well, right decision there guys.