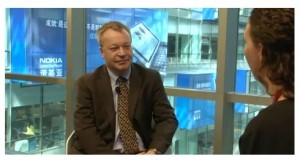 On the video interview with Stephen Elop in Nokia China hub, he said that Nokia will still continue to give the support to Symbian until 2016. These support means they will still continue to bring updates to the operating system, more devices running Symbian, services and apps to offer.
Unfortunately, this is a good news to us but of course this is still a clear highlight that Symbian will still meet the its death by the said date.
On the other hand, Stephen Elop was asked on the end of the video about the phone that he currently uses. He revealed that he's using now the Nokia Oro but he also noted that he always bring many phones these include unannounced Nokia Windows Phone, MeeGo devices, and maybe competitors devices like iPhone 4, Samsung Galaxy S II and more.