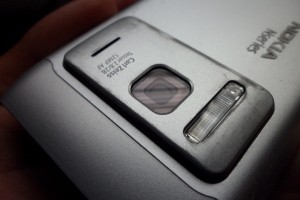 There are no other mobile manufacturers in the planet, aside from Nokia, that is well-known to produce the toughest mobile devices. And there is no exception even on the smartphone range devices of Nokia. They always expected to work for years and sometime a decade.
So today, we will have the Nokia N8 on the spot to have our follow up check-up on its external hardware elements. First is your 3.5″ AMOLED screen dubbed to be scratch proof due to the Gorilla Glass layout. Second is the new entry of the anodized aluminum casing on Nokia devices. We would also check its Carl Zeiss lens.
Nokia N8 Gorilla Screen Test Video
Gorilla Glass Check Up
The current toughest screen surface that existed is the gorilla glass. It's dubbed to be scratch proof in most certain conditions for a smartphone. I always have the attitude on removing the screen protector on my devices and same on N8 too.  This phone has no screen protection for almost 8months. So lets take a look again after 8 months of use if it is really that tough as its name.
Usage: Always on my pants' pockets with coins if not then in the small pocket on my bag full of whatnots like uncapped pens, pointed cable ports and coins. The total accidental drops I'd made were around mostly at 10 times on tiles and wood.
Grade: Still on very good condition. No need for screen protector
Photos: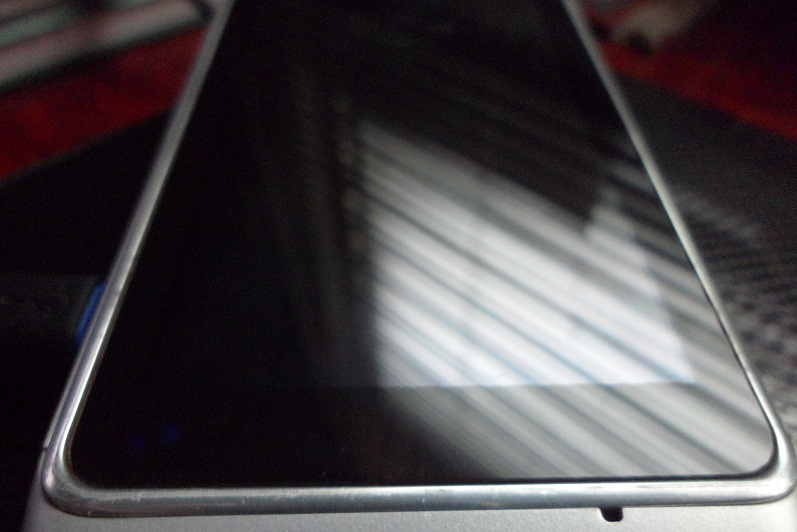 Anodized Aluminum Casing Check Up
The vibrant colour ranges of Nokia N8 were possible because of the Anodized Aluminum casing. Marketed as scratch proof in certain conditions and honestly I expected this to be fade proof. Also noting that I'm not using hard case or any cover on the body since I got it. So this body is always the exposed one as it is not protected.
Grade: Hardcase or any protection casing is recommended to avoid blemishing.
Photos: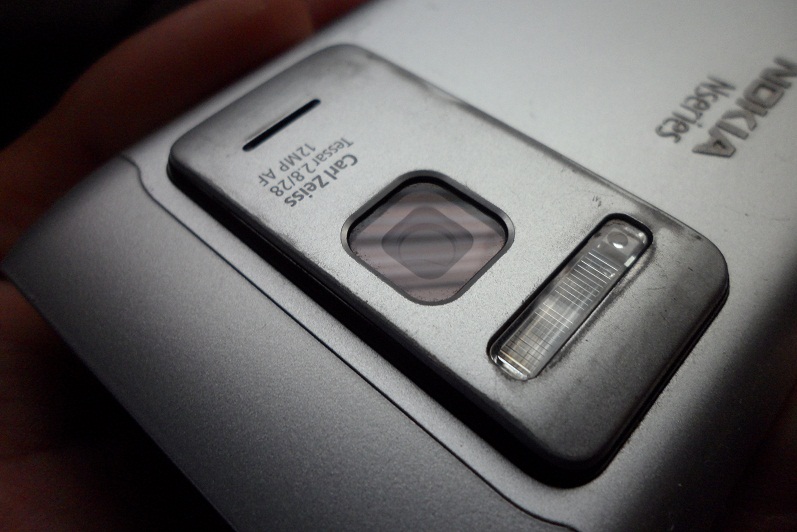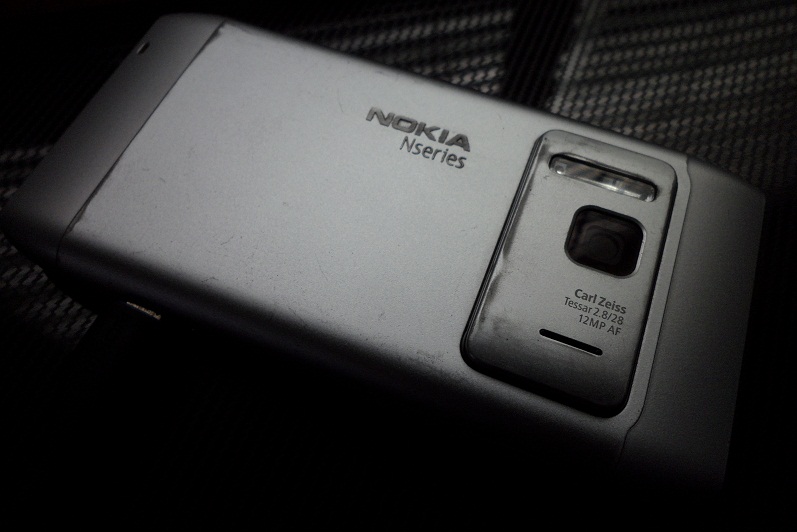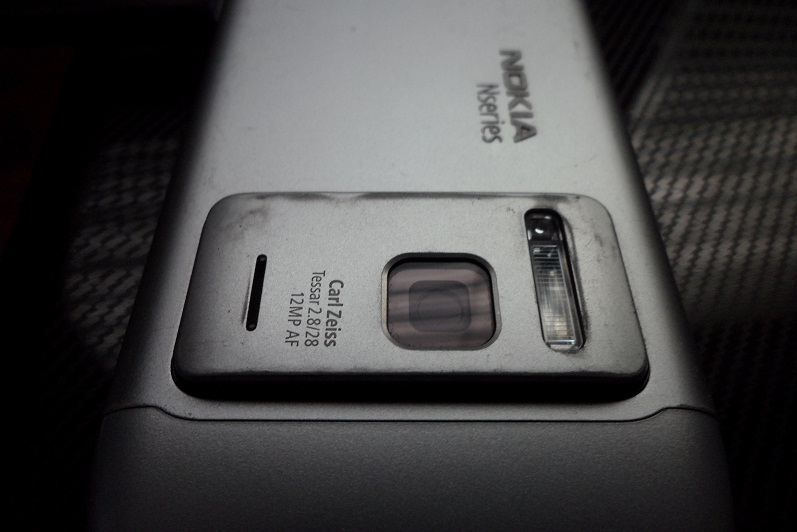 As you can see above the camera lens is still on good condition like on its screen. There are no any big or small scratches on the lens, still perfect in imaging.
Conclusion.
It looks like Nokia is very fair on marketing their device especially the Nokia N8. The exterior elements are mostly survived from my harsh environment that they endured. Let's give the Gorilla Screen and Camera lens a big plus for retaining the life of my N8. Although, the anodized casing small con is blemishing, it is still a good substitute for having a case on N8, lets say for 5months will do.