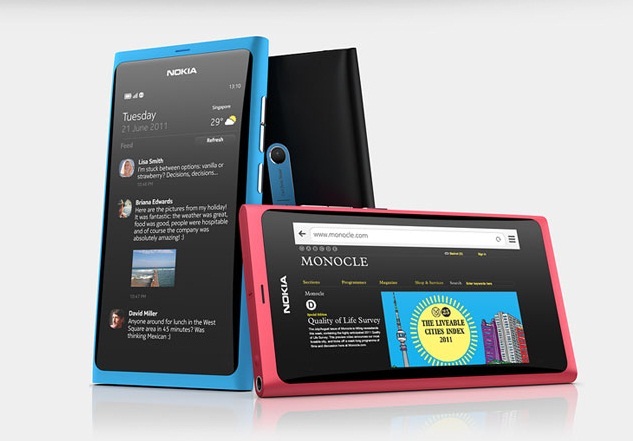 It is finally real, the Nokia N9 that was buzzing for several months is now official after Nokia launched it on today of Nokia Connection in Singapore. So lets check out the hottest new feats from this device after the break.

To start with, lets highlight first the internal specs that made it a beefy mobile computer. The Nokia N9-00 is bundled with powerful and fast hardware. Starting from the 1GHz clock speed for its CPU, a powerful dedicated graphics support, a large memory storage of choice between 16GB and 64GB, and a 1GB RAM for smooth and heavy multitasking experience.
Nokia N9 Hardware Specs:
CPU: ARM Cortex-A8 OMAP3630 1 Ghz
GPU: PowerVR SGX530
Memory: 1GB RAM, 16GB/64GB storage
Wi-Fi b/g/n
Pentaband
1450mAh battery
The Nokia N9-00 will run on the latest Meego 1.2 Harmattan platform that was originally started by Intel and Nokia. Its operating system will offer a unique whole experience like from the edge-to-edge swipe, 3 home views, real and live multitasking and a wide lists of Android and Symbian apps support. Aside from that big lists of apps, Nokia N9 will also have the freedom for rich web browsing experience due to the HTML5 built in and a webkit 2 tech. Other goodies is that it will have an Ovi Maps that has lifetime support of navigation.
Nokia N9 Software Feats:
OS: Meego 1.2 or Harmattan
edge-to-edge swipe, 3 home views, real, live and intuitive multitasking
Ovi Maps
NFC – wireless or tap support
Native Android apps, Symbian and Qt support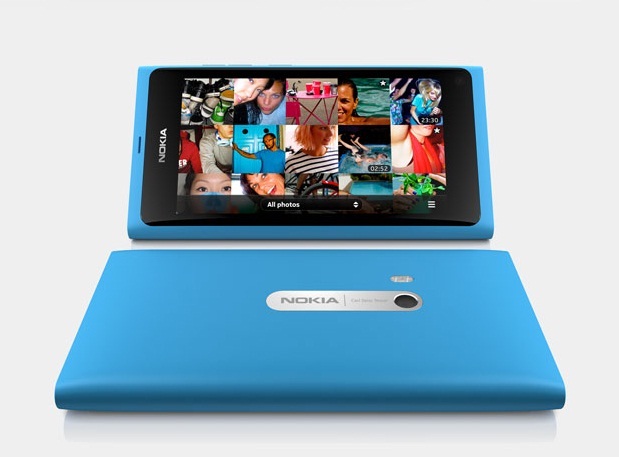 Multimedia of Nokia N9 is also top-notch due to the Auto Focus 8MP camera with Carl Zeiss lens at f2.2 and 28mm wide-angle support HD video. For the design, N9 is the first Nokia device to have this polycarbonate craft making it sturdier without compromising your style. Also thanks to Meego as experience with N9's curved Gorilla glass display will be awesome! And for the audio goodness, Nokia N9 will be the first device to have the Dolby Sound mobile tech, so any audio component you plug on the N9 will be boosted to more surround experience.
Nokia N9 Design and Multimedia:
Camera: 8MP DLED AF Carl Zeiss, 28mm wide-angle, f2.2 aperture, 720p or HD video
Screen: 3.9″ curved AMOLED Gorilla Glass, anti-glare, no air gap layering
Polycarbonate, Unibody design
Available at Black, Blue and Pink – wishing for White version
Dolby Sound
Unofficial availability and pricing(tbu): Ave. of $600 – $700+ depending on variant, expected on Q3 2011
The Nokia N9-00 entry today is really a boom for Nokia. They really making on what they've promised for us, and that is to have a more disruptive actions. So I'm super excited about on doing my hands-on for Nokia N9. How about you, are you also excited for Nokia N9?
Nokia N9 product and design video can be found below for you to enjoy more.
Gallery of Nokia N9: