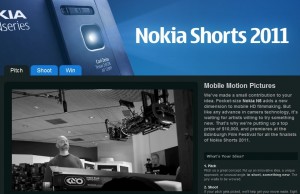 Last March, Nokia launched the competition Nokia Shorts 2011 where it encourages artists across the world to take part on it. The competition was centred on mobile filming where the Nokia N8 was used to create films as their entries. Through the competition, the Nokia N8's imaging prowess were also tested especially on the HD video recording.
And after several months of shooting and editing, it then came to the final judging, the Nokia Shorts 2011 came to a halt and success as they announced, Splitscreen: A Love Story, as the winner. Ladies and gentlemen, shot entirely on Nokia N8, the Splitscreen:
Splitscreen: A Love Story from JW Griffiths on Vimeo.