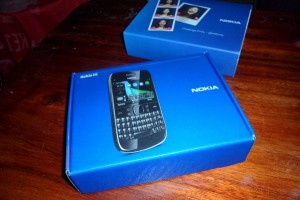 We finally got our hands on the latest enterprise-inclined smart phone of Nokia, and that's the Nokia E6-00. This is the trial device from WOMWorld and we are very thankful for them for giving us chance to share E6 contents to you our readers.
Before hitting a review of this device, the very first thing in the mobile blogosphere culture is of course to unbox the beast from its cage. So what we did was to hit a video unboxing and took some couple of shots that you will find below.
The next plan is of course to hit more E6 exclusive contents to you guys. And we already lined up some design comparison, camera review, and more content to post in the following days. So stay tuned for that!
And if you have any requests or recommendations for the next E6 post, pls feel free to leave your thoughts on the comment section. Thanks!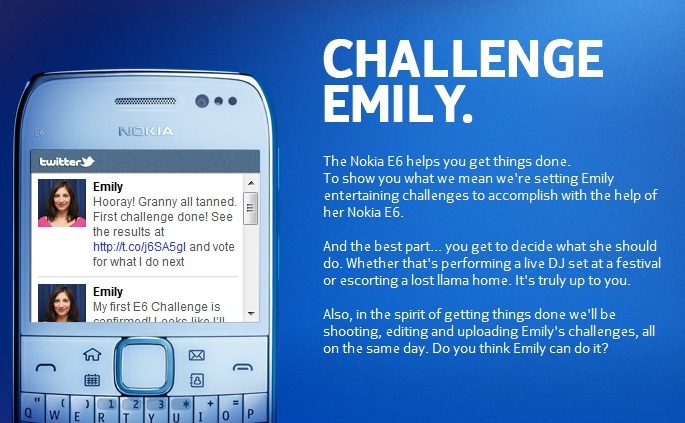 Win a Nokia E6! By challenging Emily.
Nokia is currently promoting Nokia E6 with their latest event and competition. What they did is they chose an individual, and that's Emily, to take all challenges and complete it using the Nokia E6 as the tool. The challenges are narrowed to 3 for every 3/4 days gap and you will help them to pick the best challenge that you think that would suit into Emily's to-do lists.
Also, they are asking you to share your very own suggestion of challenge that you would like Emily to complete. And if you're one of the chosen challenger then you would win a brand new Nokia E6! See here to join>>