There are thousands of Symbian applications available with more and more applications being added by the community each day, and when you first buy a new  phone the first thing you want to do is load it up with a complete set of apps, personal to you. But what you usually find is that some applications become surplus to requirements because some features built in to the new device is more capable than before. That's why today we have decide to bring you SymbianWorld's top 5 apps for the Nokia E72.
Gravity is our number one recommended app, and not just for the E72. Gravity was the first fully-featured and native Twitter client for the S60 platform. It supports multiple accounts, Twitter Search, Laconica, Ping.fm, posting of pictures via MobyPicture & TwitPic and wraps everything into a gorgeous looking interface. Now, Gravity has become so much more than just a simple Twitter client, with Facebook integration, support for multiple accounts and even Twitter lists.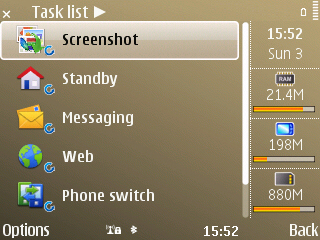 Handy Taskman is a great utility brought to you by Epocware. It replaces the native "show open apps" feature and gives more control during multitasking. It also has a nifty sidebar that feature that displays available RAM, phone and expandable memory remaining. Handy Taskman also lets you create a favourites list, allowing you another shortcut menu to access all your favourite apps.
The new Facebook for E71/E72 is not the greatest solution to say the least, however it is the best solution available for the social networking addicts. It brings many new features when compared to the default mobile version of the site, including the very handy notifications alert. To find out more, check out my Facebook for E71/E72 Review over at The Nokia Review. Also check out Furtiv, an Ovi Share add-on, that integrates well with the built in service and lets you upload directly to Facebook and other social media services.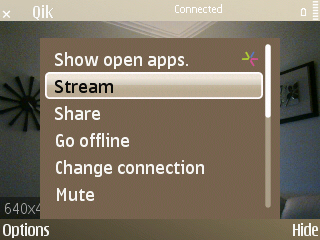 The Nokia E72 is the first Eseries device to come with a very impressive 5 megapixel camera, and what better way to utilise this feature than by streaming your experiences LIVE with the rest of the world. Qik is free service to sign up to and lets you stream live videos from your mobile phone to your own Qik Channel that you can share with friends and family. Qik also gives you the power to broadcast to partner sites like Mogulus, Justin.tv, and Twitter. Ever wanted to become a news reporter? Now you can with Qik, an indispensable resource for breaking news.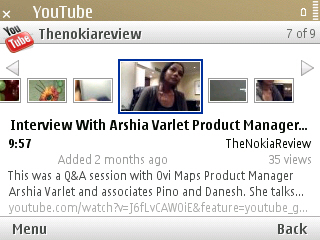 Although it is still not possible to login or interact with comments, etc, YouTube for S60 is still a very useful application to have on the Nokia E72. The application loads videos quicker than the default browser and never needs to buffer once playback has commenced. With nice little transitional effects, YouTube for S60 is a great little application that brings millions of videos into the palm of your hand.
And thats the Top 5 Apps for the Nokia E72 brought to you by SymbianWorld.org. Are these applications installed on your Nokia E72? Let us know what your favourite applications are or what you instantly install when a new device arrives in your hands.