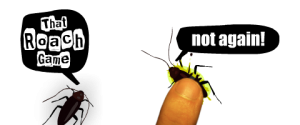 There are thousands of free apps and games out there but here at Symbian World we pick out the top 10, making it easier for you, right? Our lists consists of free games and applications for your Nokia E52 and E55 that both runs on Symbian S60 3rd edition. Most of them can be downloaded in Ovi Store, but we make it easier here as you can direct download some of the apps here.
Top 5 Games:
Dawn of the Fly or DOTF Chapter 1 – an adventure/action game that test your skills on hunting flies. Your controls are on the keypad for up, mid and down. You need to continuously eat the passing flies in order to regenerate your life and make a progression to the next level.
Download DOTF here (.sis) or in Ovi Store.
Nuke Defender – NUKE DEFENDER is another thrilling addition to the DEFENDER series where a Nuclear plant has been captured by the
terrorists who have placed big contingent of tanks to continue their reign over the area. Deadly enemy tanks and canons are all set to challenge your DEFENDER tank which fights all the way through the battle field demolishing all enemies. Demonstrate your courage and skills while struggling through three levels of the game. Accomplishing the mission entitles you as- NUKE DEFENDER.
Download Nuke Defender here (.jad) or through Ovi Store.
The Roach Game – Keypad – That Roach Game – Keypad is a simple, fun roach squashing game available for Nokia keypad devices. Post your
score to achieve fame and glory for you and your country! Join the anti-roach movement today and start killing those cockroaches! Developed by Breakdesign, this game features our latest scoring and community platform!
Download TRG through Ovi Store.
Road to Hell 3D – KORa – Road to Hell 3D is free game derived from KORa 3D racing game. It consists of 13 selected races from the last year of Online Tour (online championship of KORa). RoH3D is not an easy game. You have to show more than proper driving skills to be fast.
Download Road to Hell 3D here or through Ovi Store.
Block Cascade – Block Cascade is a very addictive puzzle game which lets you enter compelling worlds full of different falling blocks. The goal is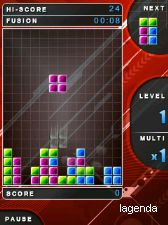 to create a line of at least five similary colored blocks by rotating and arranging the falling squares properly. Once the timer stops, the fusion will start and erase linked blocks. The basic concept is simple, but there's a fair amount of depth to the game, especially if you're aiming for a high score. Points are awarded according to the size and number of blocks that are cleared from the screen. Great visuals glow and respond to your actions! Perform combos to score high enough, and you're in for a treat!
Download Block Cascade here.
Top 5 Apps:
Gravity – Gravity from MobileWays.de is a full-featured Twitter Client with a gorgeous, highly praised user interface. It supports multiple
Twitter accounts, image uploading to MobyPicture, TwitPic and others, multiple Twitter Searches, Twitter Trends, Groups, Alerts, Auto-Connect and many more. This is the 10-day trial version.
The application also includes greader, facebook and twitter all-in-one. We really recommend Gravity for twitterholics and foursquare users.
Download the 10 day free trial at Ovi Store.
Sym4Square – The FourSquare app free and dedicated to Symbian devices and finally it supports S60 3rd edition devices. You can now explore more places and discover more fun right from your phone.
Download Sym4Square for Symbian S60v3 here.
Nokia Share Online with Furtiv plug-ins – If you want to share your photos and videos directly from your smartphone devices to your friends in many social networks it might be a hassle for some reasons, but not anymore! Because with Nokia Share Online you can share media files fast and easy. Plus with the latest Furtiv plug-ins you can now access and integrate your social network accounts such as flickr, twitpic, facebook, picasa, my space and others into your Nokia Share Online or upload directly from your gallery.
Download the plug-ins through your mobile phone web browser at http://furtiv.mobi or in Ovi Store.

Opera Mobile 10 – This new look of Opera Mobile 10 introduces the Speed Dial, tabbed browsing and the always convenient password manager.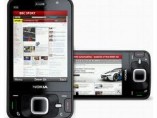 Opera Mobile 10 is optimized for both touch-screen and keypad-style navigation. This version is twice as fast as the previous Opera Mobile released for Symbian/S60, and you will discover significant speed improvement when downloading pages, zooming and panning. Opera Turbo is also integrated, saving both time and money with its server-side compression technology.
Download through phone's web browser m.opera.com or at Ovi Store.
eBuddy – Chat on MSN (Windows Live Messenger), Facebook, Yahoo!, Google Talk (Orkut), AIM, MySpace and ICQ. Get the most popular free IM app on your mobile, with almost 15 million users worldwide! With eBuddy you can also send pictures, set your avatar from your phone camera, choose colorful themes and much more!
Download eBuddy at Ovi Store.
So let us know your favourite apps and games and we could add them in the lists.